Karen Martini's Puttanesca
An Italian spaghetti family favourite, created by Karen Martini for Always Fresh
Cooking Time: 25 minutes Makes: 4-6
Ingredients
2 tablespoons of Always Fresh Capers – Classic
100g of Always Fresh Sicilian Olives – Pitted, chopped
410g of tinned chopped tomato
80ml virgin olive oil
4 cloves garlic cloves sliced
Salt flakes
1 tablespoon of dried Greek oregano
1/2 teaspoon dried red chilli
Freshly ground black pepper
1 handful of parsley leaves
500g of quality spaghetti, cooked until al dente in a large amount of boiling water
5 thin slices of sourdough baguette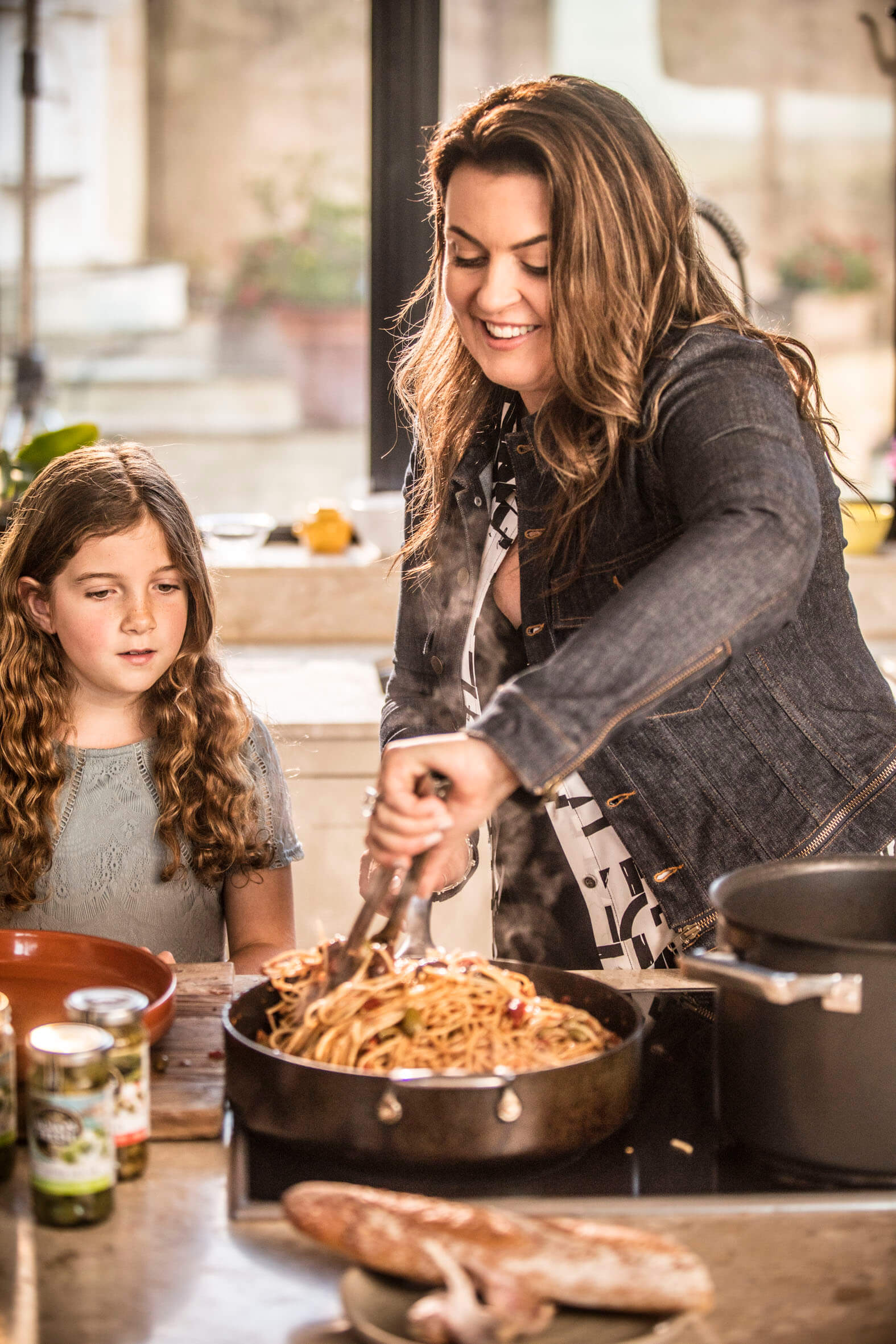 Method
Place a heavy based pan over a medium heat. Add slices of sour dough and dry fry for 4 minutes. Then add a splash of olive oil, season and fry till crispy. Allow to cool and then crunch with your hands. Set aside.
In a saucepan, cook the spaghetti pasta.
In a fry pan over medium heat add virgin oil and garlic. Season with salt, the oregano, anchovies, capers and olives and cook for 1-2 minutes. Then add tomato, dried chilli, pepper and parsley.
Stir and cook for 10 minutes then add the hot spaghetti straight from the pot and splash in a little of the water.
Toss the spaghetti through to have the sauce absorbed.
Then serve topped with the crumbled fried sourdough or pangrattato.